Harfell
From FroobWorld Wiki
Harfell

An overview of Harfell taken from the highest tower of the Château de Puanteur.

Map
Map 11
Coordinates
x: 15650 z: -4400 (Overworld)
Founded
August 15th, 2022
Founders
Stinkerism
Population
6 ± 2
Theme
Medieval
Harfell was founded by Stinkerism near a river and a large hill. The name Harfell roughly translates from Old Norse to "lofty/high hill". Harfell was founded on the 15th of August 2022.
Harfell's gimmick is that it is completely medieval in both its culture and its buildings. The city also has a love-hate relationship with water, having previously completely flooded (in lore). Notable buildings include but are not limited to:
Harfell Archives

There are many different books and even two areas for four frogs (all named Greg) and two axolotls.
Château de Puanteur

The Keizer Van Harfell's abode.
Harfell was also the leading member of the Coalition Against Waffles. Harfell was joined in the Coalition by the Benevolent Montostanian Empire, Ortopia, and several other nations. CAW has since been deemed dormant until a threat that requires mobilization is present.
Recent Events
On the 6th of April 2023, Stinkerism relinquished his position as Emperor for his temporary leave of absence, leaving Harfell under the title of Harfellian Autonomous Region and its head of state became JGKelpChip.
Through 2023, Harfell died down to a mere ghost town as other towns grow and sucked up the majority of new players. Stinkerism was left with a town, a mere husk of its former glory. In May of 2023, Harfell acquired three new members, Di5a, KingGeoCat, and Fluffanator12. This trio helped revitalize the town and restored Stinkerism's motivation to continue improving the town.
Despite this resurgence, these players also eventually became inactive, and Stink was the sole active member. Stinkerism also eventually became less active due to working on personal projects but remained dedicated to making sure Harfell had a place in FroobWorld's politics, even in the modern era.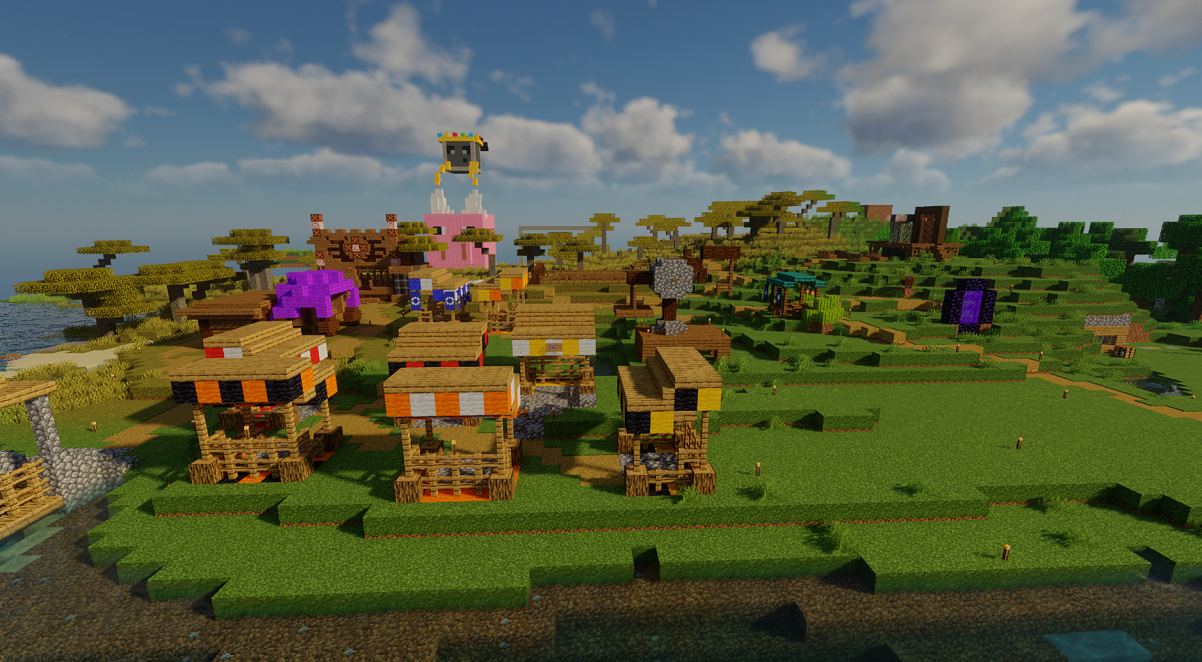 Harfellian Culture
Harfell's culture is undeniably medieval. With stone bricks and wood being a staple in buildings, when you step into Harfell, you feel as if you've traveled back in time. Harfell's Renaissance Fair also displays Harfell's small-town charm. Harfell's legal tongue is Dutch as Stinkerism speaks Dutch semi-fluently. In the S.C.M.H (can be found under the Benevolent Montostanian Empire's page), Esperanto, English, and Dutch are frequently spoken.